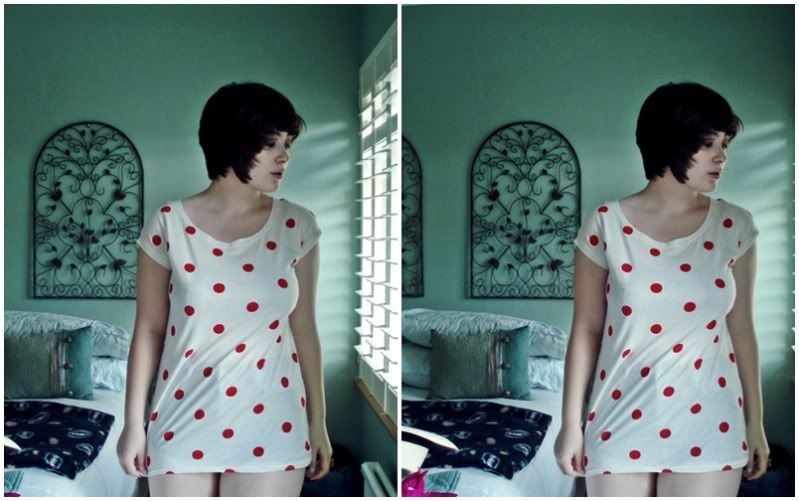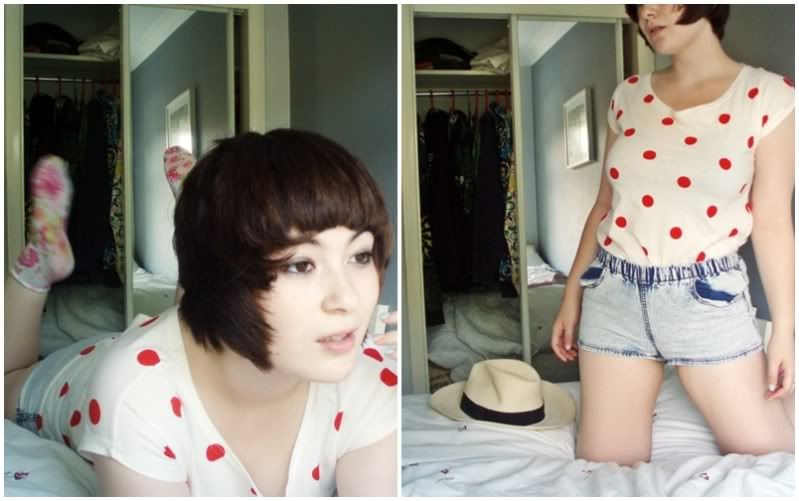 Hello! Hope you are all enjoying the summer! I am, apart from the fact that I still have no job (still searching). I've been pretty lazy lately, with so much free time, I've just been doing silly things like trying to finish Zelda on the ds, take a bazillion pictures, playing tap tap 3 (if you have this, please leave your username so I can add you), dancing, etc.
Here's a new tee I brought recently, I really like just the oversized tee look but it doesn't always look good on my figure, sometimes I feeling like saying "Damn you boobs, whyyy???" haha. With this I just mucked around with different shorts combinations. For me I prefer the light denim shorts. Also I got this really cute heart ring, which you can see in the photos, it opens up like a locket. I fidget a lot, so I'm really scared of breaking it.
Lovely Lara, awarded my this lovely award
One of the rules of this award is to answer the question: What do you like the most about your own blog?
Hmmmm, I think the thing I like most about my blog is the fact that I get to express myself, and also the positive reactions I've been getting from all my lovely readers!
I'm meant to pick only ten people to give this award to BUT I would like to pass it along to all my gorgeous readers!
Rules:
1. As soon as you took this award, make a blog-post about this,
answer this question : "What do you like the most about your own blog?"
2. And pass this award to another ten lovely ladies (pick different people)
Dark denim shorts Topshop