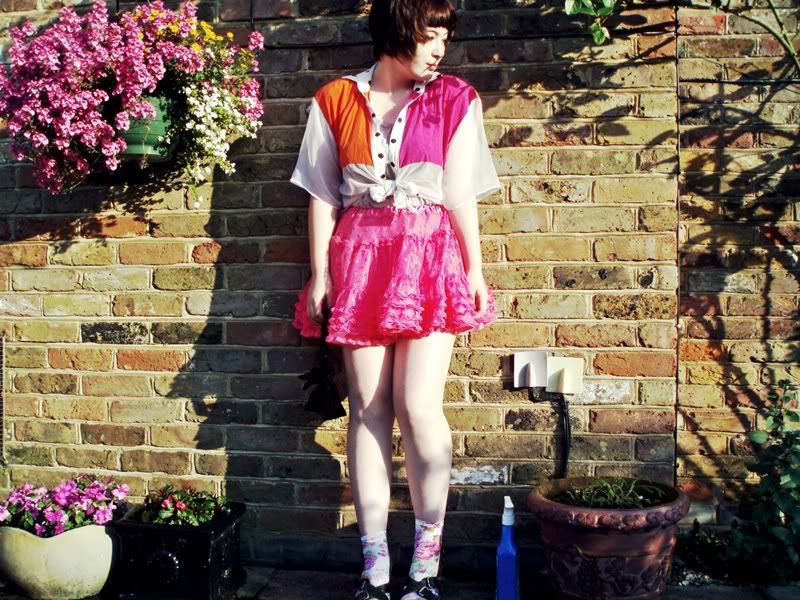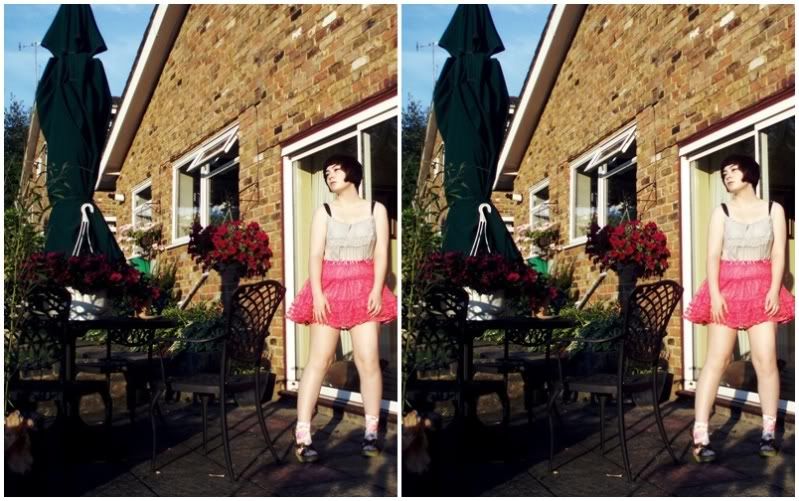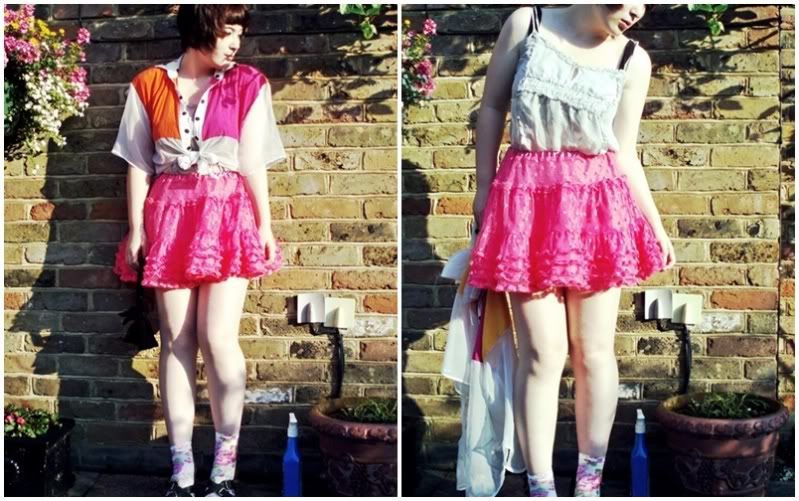 Heyyy! I apologise for the image overload, haha, but I really do go overboard when taking pictures! I can't help it!
It's so hot in London, at the moment and doesn't seem to be letting up! Which is brilliant but also overwhelming. I'm turning brown! Which for me isn't the greatest thing, I haven't had a tan since I was nine, so kind of freaking out here. One of the few reasons why I like this weather, no not because of the over indulgence of ice creamm, heehee, no, it's because I finally have the freedom of what to wear.
It's sale time at the moment, and I popped into Zara the other day with my mum and got two nice items. One of which is the tutu! I adore tutus, I may have too many, after bows, they're one of my favourite pieces to wear. They are so girly and fun, and when I saw this one, it was like I entered tutu heaven, heehee. It's pink, puffy and has hearts on it! Though I was a bit worried as to whether it would fit or not, it came from the kids department. But luckily it does. Yay! Also I finally found some cute socks to wear wiith wedges! I wish there was more choice but recently I can't find any!
The other day I cut my fringe, myself. That's why I look like Spock, haha and whilst I love Spock, I kinda freaked out afterwards. It's too short! Though luckily for me, it'll be gone in a week or two and return to covering my eyes. Though, the geek inside, is pretty happy that I look like Spock, heehee.
I might not be able to post as frequently, as my computer thought that the summer is a convenient time to die on me. And until I get a new computer, which might be a while, I'll probably post every other week. I hope it'll be more frequent than that, as right now using the bf's computer.
Hope you guys have a lovely week!