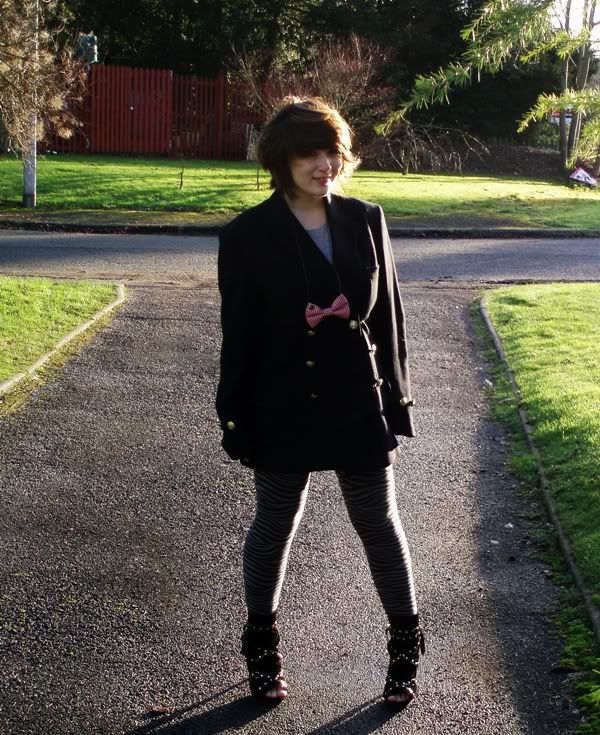 Hey!! I miss the sun, I really don't like this cold weather, its not fun. I love this blazer and have been living in it for most of the week. Its so easy to wear and I love the buttons.


It's Christmas soon! Are you looking forward to it? Do you know what you want? Me, I love Christmas heehee, I'm like a little child. Though now I don't write letters to Santa. Heehee. I'm going Christmas shopping tomorrow, gonna attempt to get presents, I'm really no good at present buying.

Have a lovely weekend.

Carmen.xx.
What I'm wearing:

♥ Blazer Ebay

♥ Leggings H&M

♥ Shoes Primark

♥ Necklace Portobello