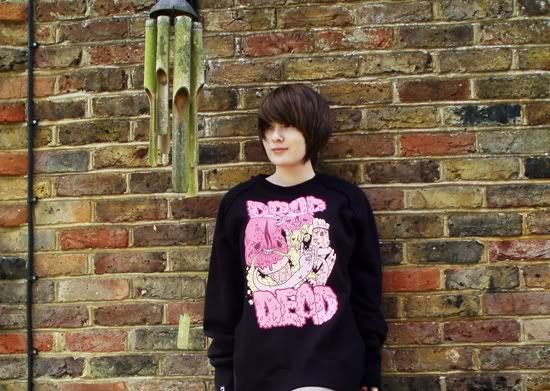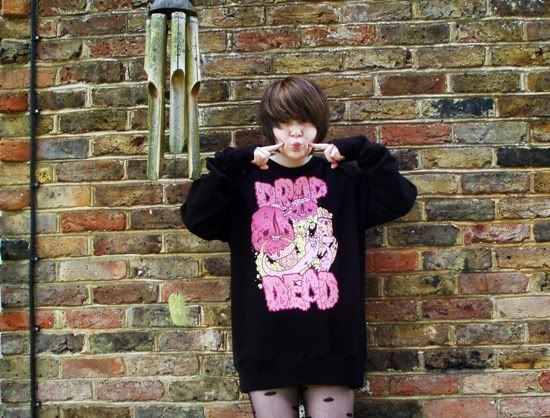 Jumper.Drop Dead. Tights and shoes.Ebay.

Heylo! So here's my new hair eeeeeee! I put highlights in and cut my fringe so that I can actually see now haha. What do you think?
I ♥ my polka dot tights. I'm glad I've got two pairs......but I'm thinking I should get more.
I have a busy week ahead of me.....two birthday's and college and sleep and food and rearranging my room and and and....hahaha....busy for me atm. Though I'll try to do more posts this week.
Have a good week!
Carmen.xx.