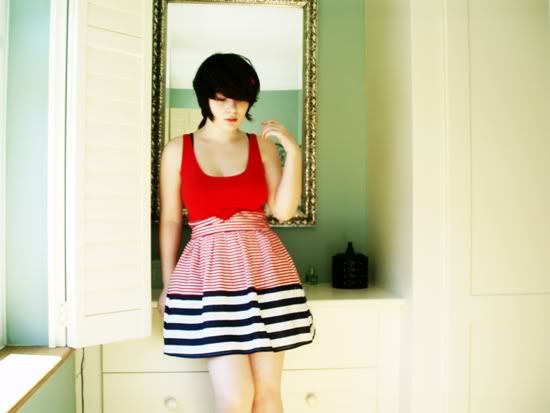 Ahoy! Heehee. I'm feel really happy today, I got the day off from college. Yay!
Since I have the whole day free I took some pictures of what I'm wearing.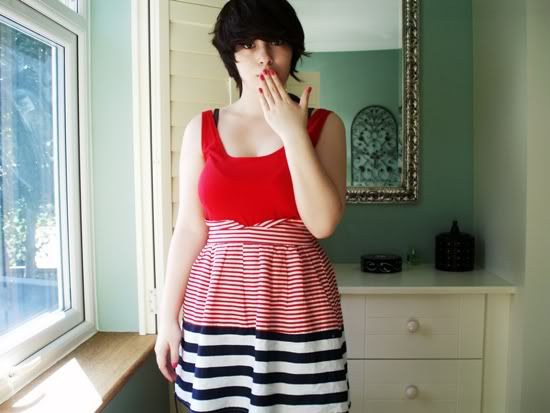 Dress/Appletree Jacket/G.A.S


I feel like a doll when I wear this dress, I love it. The skirt part of it is soooo cute, I dug out the my sailor jacket, that I haven't worn in ages. I think it works well.


My first day at college wasn't so bad. There's only about 10 people in my class, which is weird as I'm used to big classes. I get to go to my first proper lesson tomorrow, which is Music yaaaay.


My boots still haven't arrived grrrrrrrrrr. I hope they get here tomorrow then I can show them off heehee.
I think thats enough from me.


Have a nice day.


Carmen.xx.


P.S. How amaziing does she look?